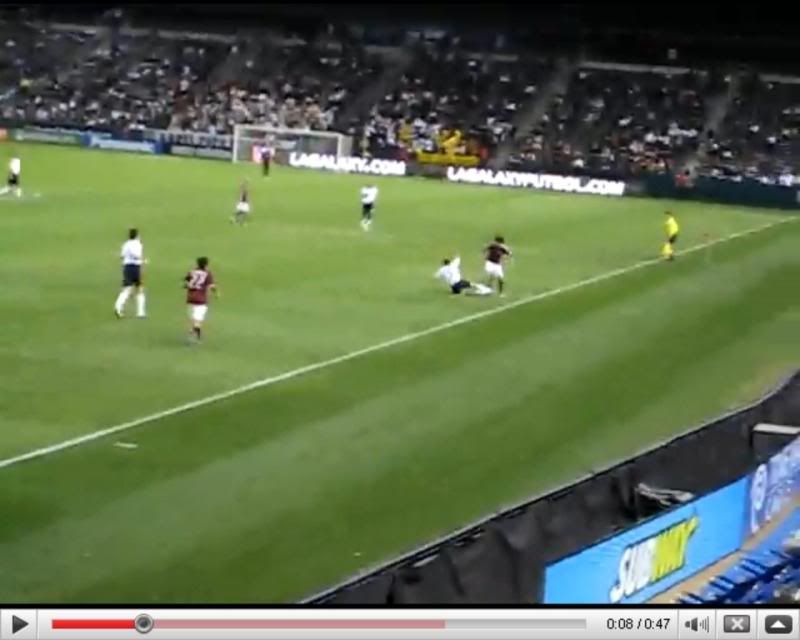 At the Week 3 game vs. the Colorado Rapids I had a great line of sight on the tackle that cost Dema Kovalenko ejection from the match. I clearly saw Medhi Ballouchy step on the ball and Kovalenko getting to the ball first on the tackle, which automatically makes the tackle legitimate.
Unfortunately, the camera angles were not in favor of my argument and everybody concluded that Dema was an irresponsible idiot who got himself sent off on a bad tackle.
Browsing YouTube, I found this little gem. A clear HQ shot of Dema Kovalenko at the precise moment of impact on that tackle. The shot shows three things:
a) Dema going into the tackle with ONE leg, not two.
b) Ballouchy stepping on the ball at the moment of impact.
c) Dema making contact with the ball first, not the man.
I call this shot: DEMA WAS INNOCENT